The Kyoto trail is a hiking course of 83.3 km around the Kyoto basin, running from Fushimi-Momoyama station to Kamikatsura station.
I hiked one part of Kyoto trail, from the Fushimi-Inari shrine to Keage, on March 30th, 2020.
I'll introduce the Fushimi-inari shrine, Higashiyama, Bukkoji temple and the Keage incline.
Map
Kyoto trail【Fushimi-Inari〜Keage】
Distance:11.5 km
Difference in altitude:650 m
Time:4 hours
The southern trailhead of the Kyoto trail is Fushimi-Momoyama station at No.1 on the map.
As I wanted to walk through Fushimi-Inari, I started hiking from Fushimi-inari station at No.2 on the map instead.
This is the famous "Senbon-torii" at No.3 on the map.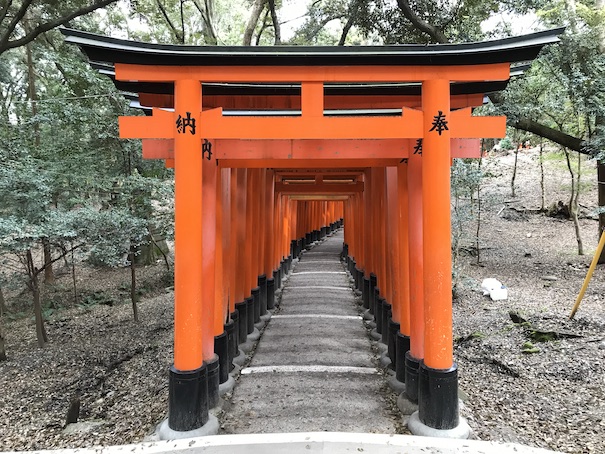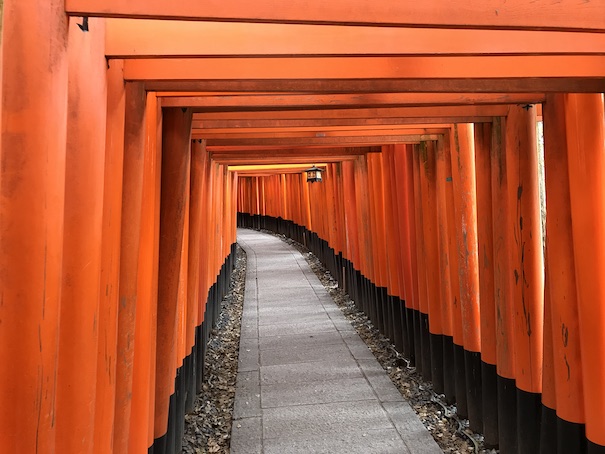 I walked around Mt. Inari following the toriis of the Fushimi-Inari shrine, although it's not the real Kyoto trail course.
This is Sannomine at No.5 on the map.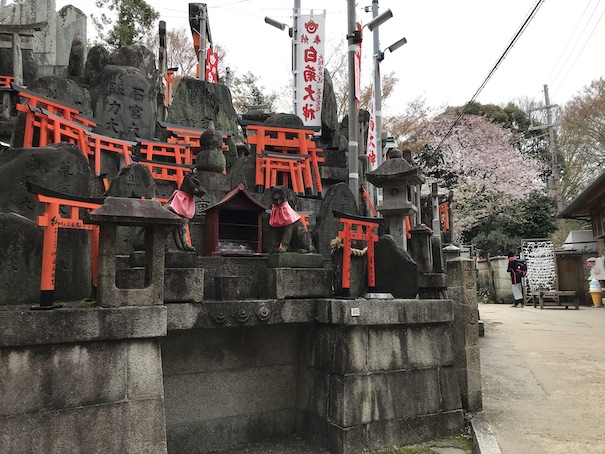 This is Ganrikisha at No.6 on the map.
It enshrines a god of eyes.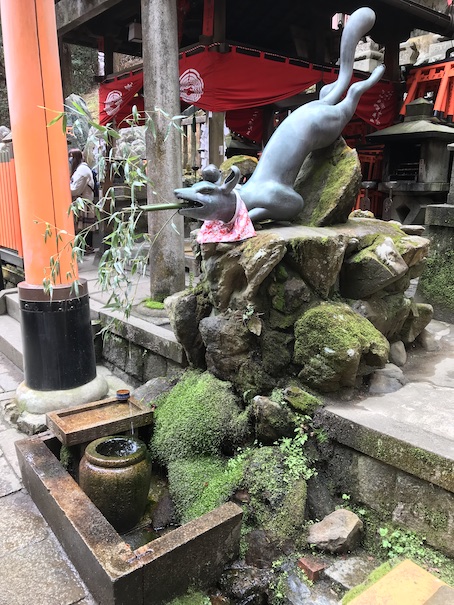 I got back to the Kyoto trail at No.4 on the map and hiked to No.7 on the map.
This is the shrine at No.7 on the map, it still belong to the Fushimi-Inari shrine.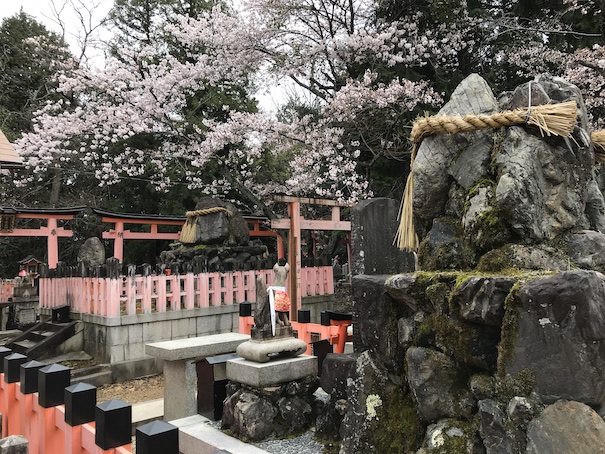 This is Sennyuji temple at No.8 on the map.
It was designated as an Imperial mausoleum, Koge-ji temple (general name for temples where ihai or ancestral tablets are enshrined) and its relations with the Imperial House have always been deep.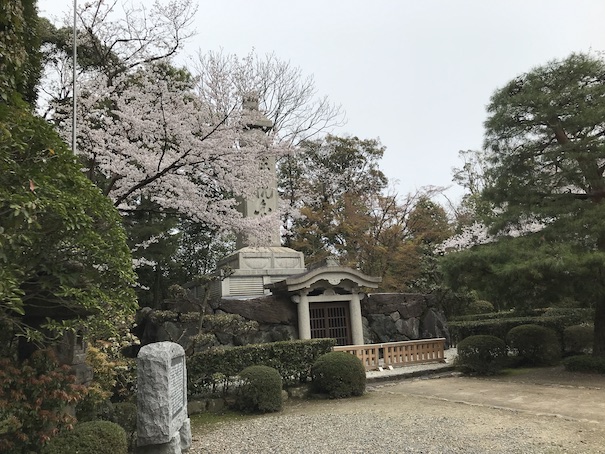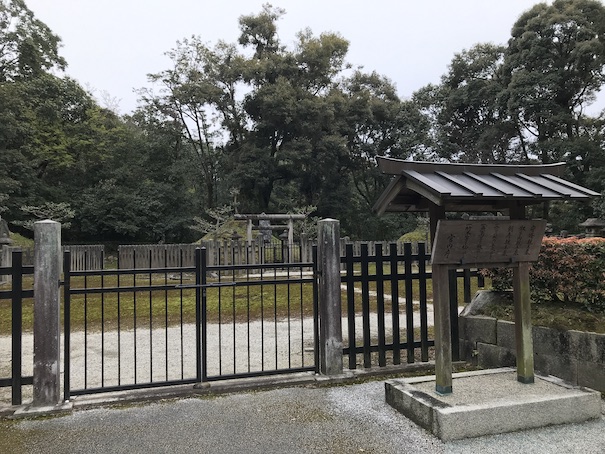 Colorful flowers at No.9 on the map.
It was the first time I saw these flowers, maybe it's a kind of plum.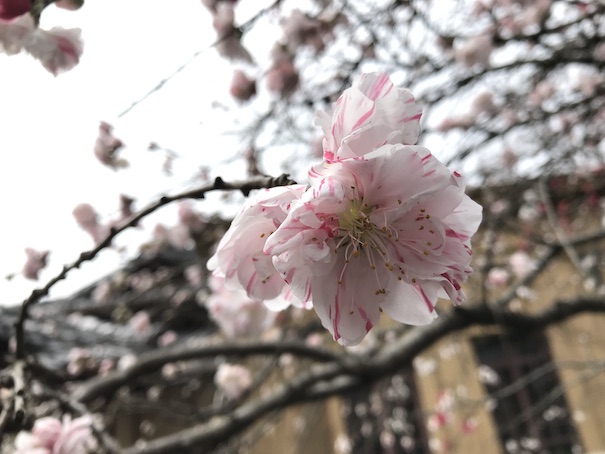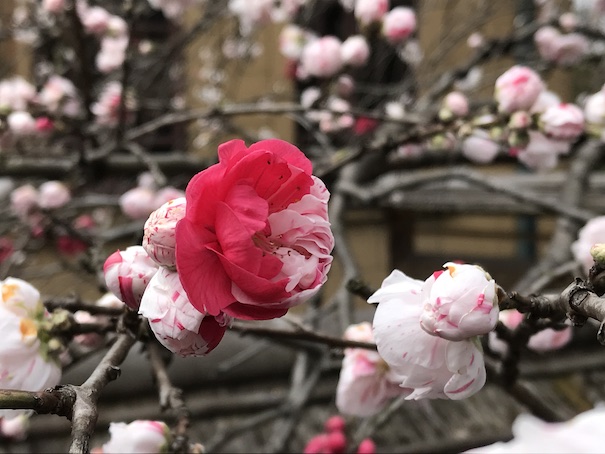 Weeping cherry blossoms at No.10 on the map.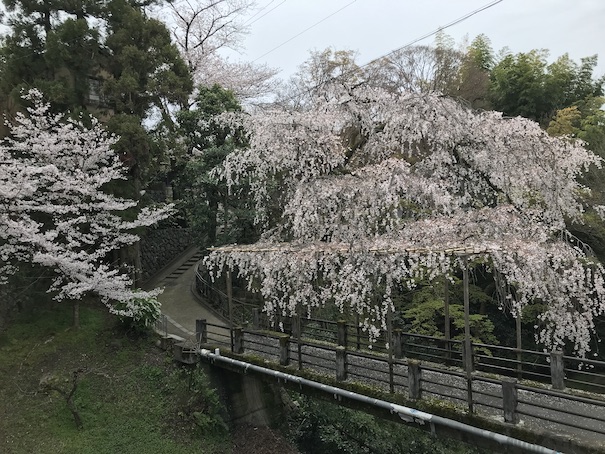 This is near the summit of Mt. Higashimaya at No.11 on the map, a famous observatory in Kyoto.
We can go there by car, the night view is beautiful.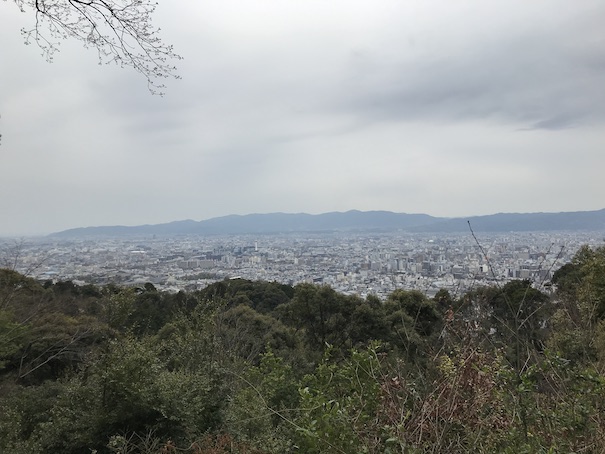 This is Dainichido temple at No.12 on the map.
The entrance fee is 500 yen.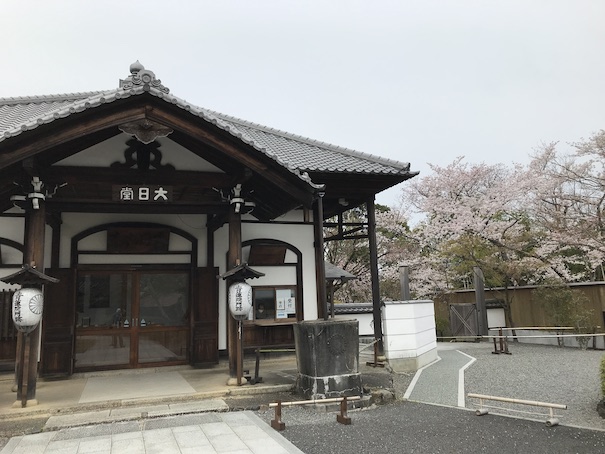 This is Shosonin temple at No.13 on the map.
It's a small temple, but it seems to have long history.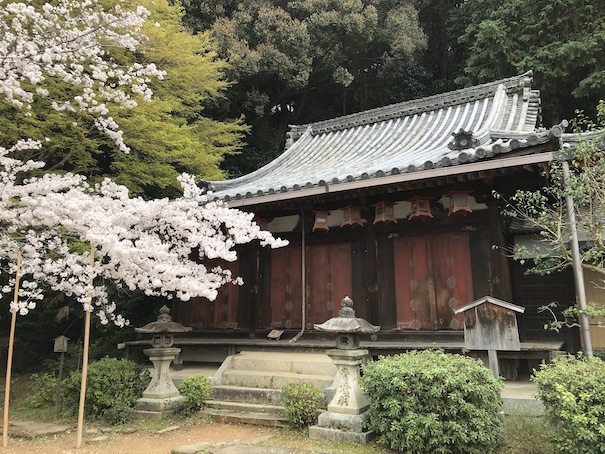 This is Bukkoji temple at No.14 on the map.
There is the grave of a very famous monk, Mr. Shinran.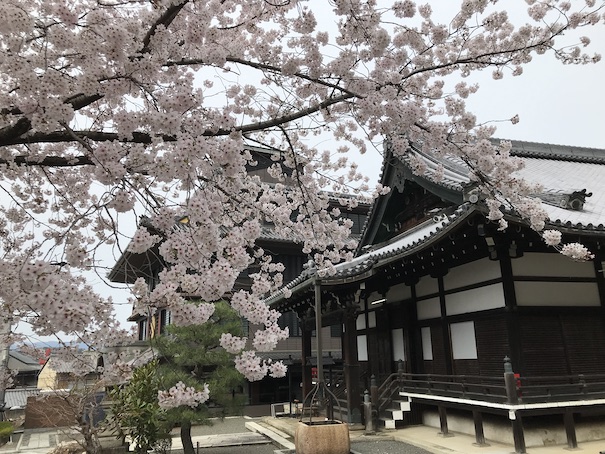 The grave of the very famous monk.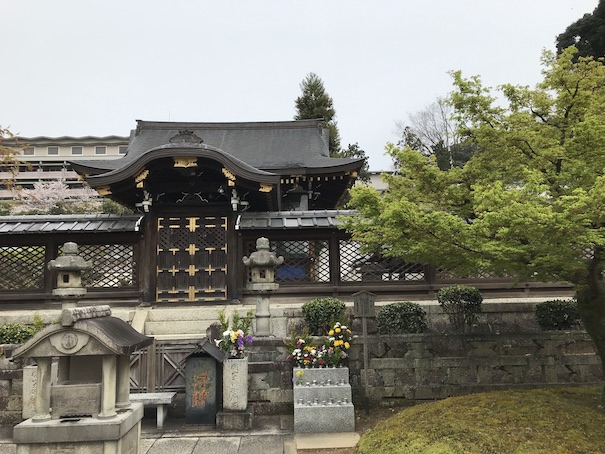 This is Keage-incline at No.15 on the map.
It's a famous cherry blossom viewing spot and the cherry blossoms were at their best.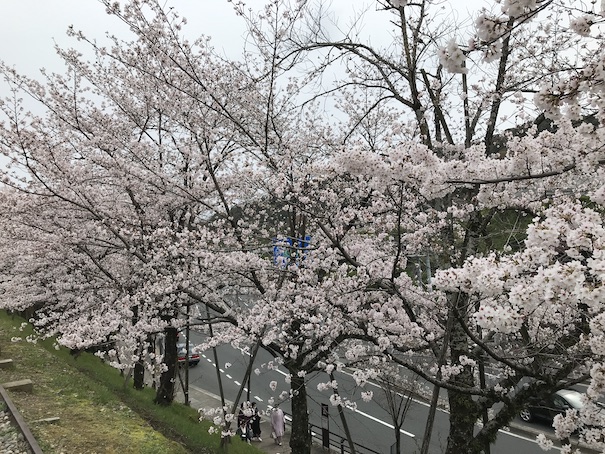 I finished hiking here.
Here is my activity record of YAMAP app.
If you click, you can see the details of my hiking course but it's only in Japanese.
京都一周トレイル-2020-03-30 / スナフキンさんの清水山(京都府)・稲荷山(京都府)・東山(京都府京都市東山区)の活動データ | YAMAP / ヤマップ
Summary
This course is not so hard and it's easy to go from the center of Kyoto.
You can enjoy a number of famous viewing spots while walking this course.
This is a map marked with my recommendation spots in Kyoto.
If you click the mark, there is the link of blog article.