According to English wikipedia, Apo Reef is considered the largest contiguous coral reef system in Philippines, the second largest in the world.
This is the diving information of Apo Reef that can't arrive at least 90 minutes or more with boat.。
About Apo Reef
Apo Reef is a coral reef system in the Philippines situated on the western waters of Occidental Mindoro province in the Mindoro Strait. Encompassing 34 square kilometres (13 sq mi), it is considered the world's second-largest contiguous coral reef system, and is the largest in the country.[1] The reef and its surrounding waters are protected areas in the country administered as the Apo Reef Natural Park (ARNP). It is one of the best known and most popular dive sites in the country. It is listed in the tentative list for UNESCO World Heritage Sites.[2]

https://en.wikipedia.org/wiki/Apo_Reef 


Map, Acess to Apo Reef
Map around Apo Reef.
Please click red mark on google map to see the details.
Access to Apo Reef
The famous ways to go to Apo Reef,
Diving trip from Busuanga island (Coron, Palawan). The boat trip takes 180 minutes one way. Day trip ok.
Diving trip from Puerto Galera, Mindoro island. The boat trip takes a few days.
Diving trip from Pandan island resort, Pandan island. The boat trip takes 90 minutes one way. Day trip ok.
I chose No.3, which is the shortest boat trip, starting from Pandan island resort.
But it takes the longest time to go to Pandan island.
Access to Pandan Island from Manila
By air plane: Manila Airport to San Jose Airport in the south of Mindoro Island.
The plane ticket is about 3,000~6,000PHP.
Bus from San Jose Airport to Sablayan: about 2 hours and 180PHP.
By bus: Manila to Sablayan (at least 9 hours).
Bus from Manila to Batangas Port: about 3 hours.
Ferry from Batangas Port to Abra De Ilog Port: about 3 hours.
Bus from Abra De Ilog Port to Sablayan: about 3 hours.
The ferry departs every 4 hours, so expect some waiting time.
The bus ticket, including the ferry fee, is 800PHP.
I was not in a hurry and I wanted to have a Filipino-style bus trip, so I took No.2 bus trip.
(Filipino people usually make long bus trips because they are far cheaper than a plane ticket.)
In the end, the trip from Manila to Sablayan took about 10 hours and the return trip about 12 hours (Sablayan to Manila).
It didn't feel so hard because there was a short stop every 1 hour or 1 hour and half.
Abra De Ilog Port from the ferry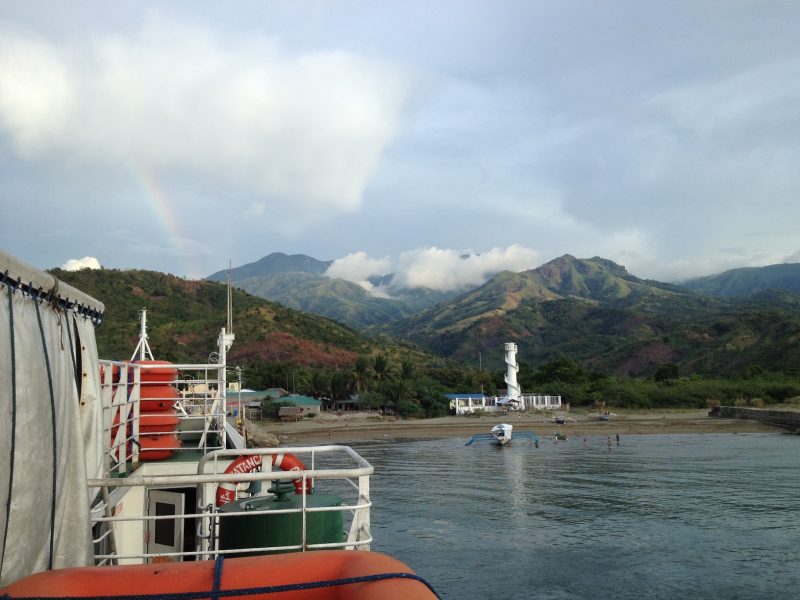 There were many cornfields in Mindoro Island.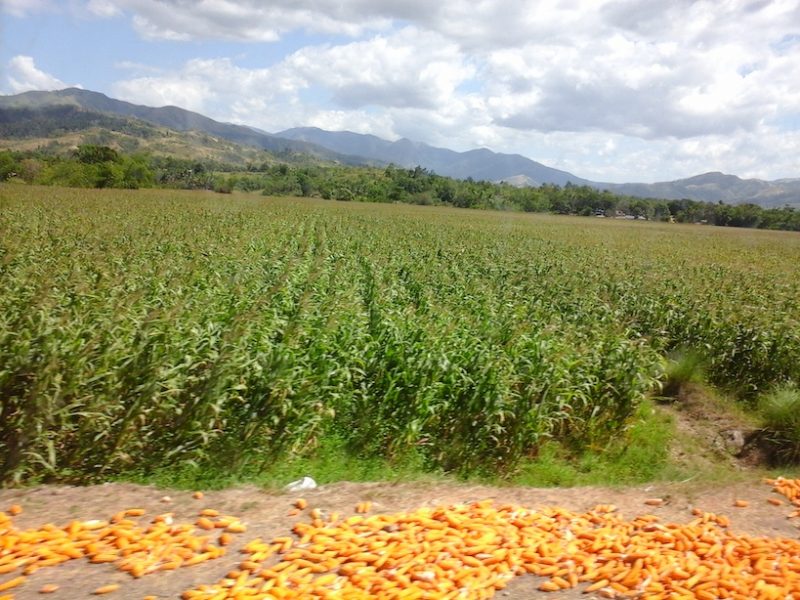 Pick up boat near Sablayan bus stop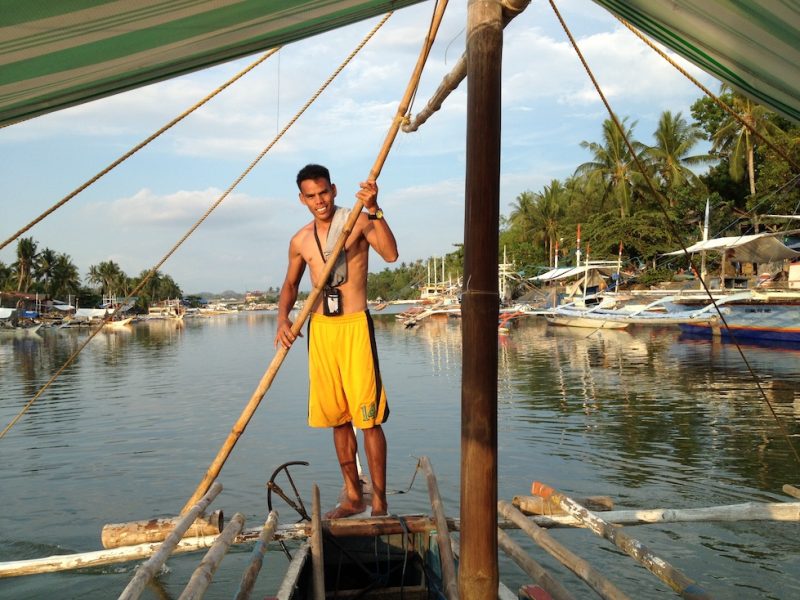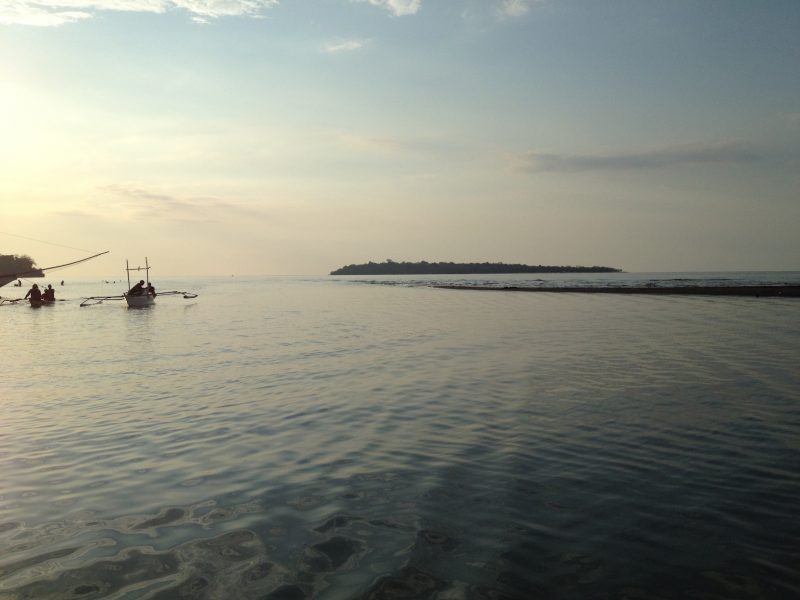 Pandan Island Resort
Please check the diving guidelines of the Pandan Island resort.
Diving Guidelines of Pandan Island resort
Photos of the Pandan Island resort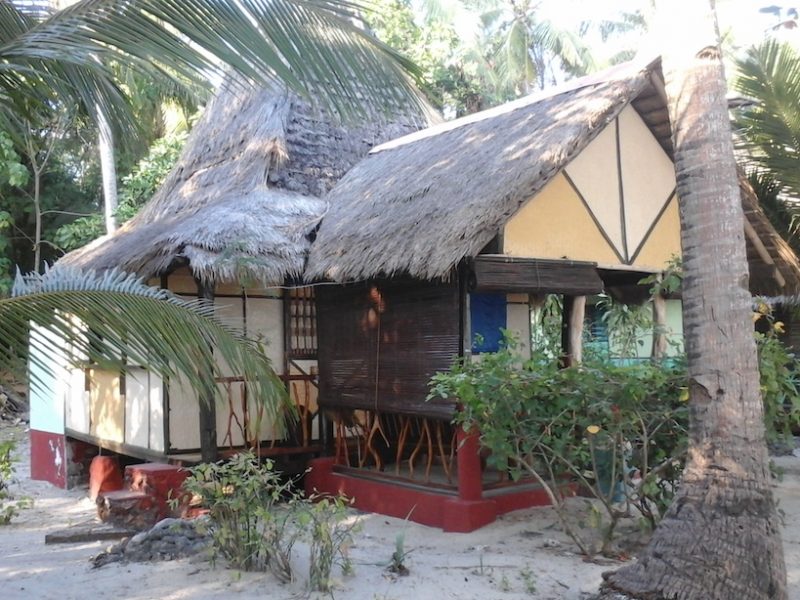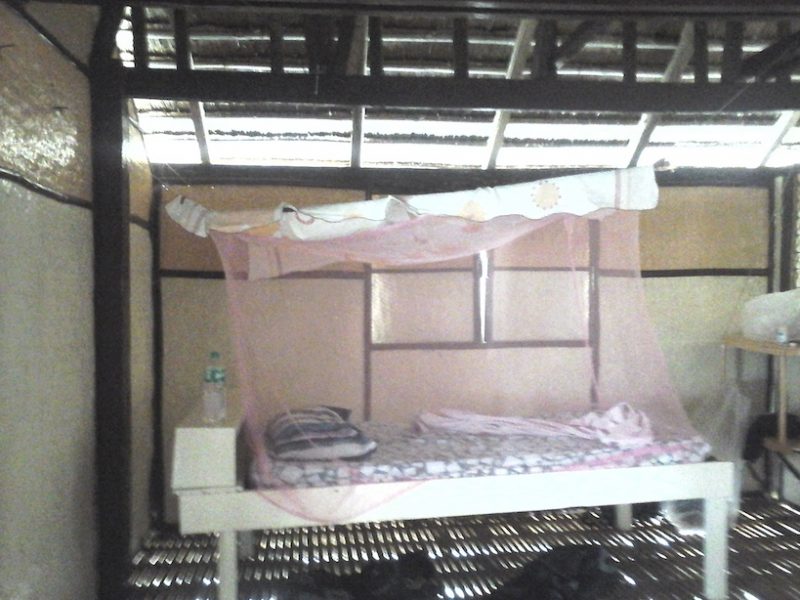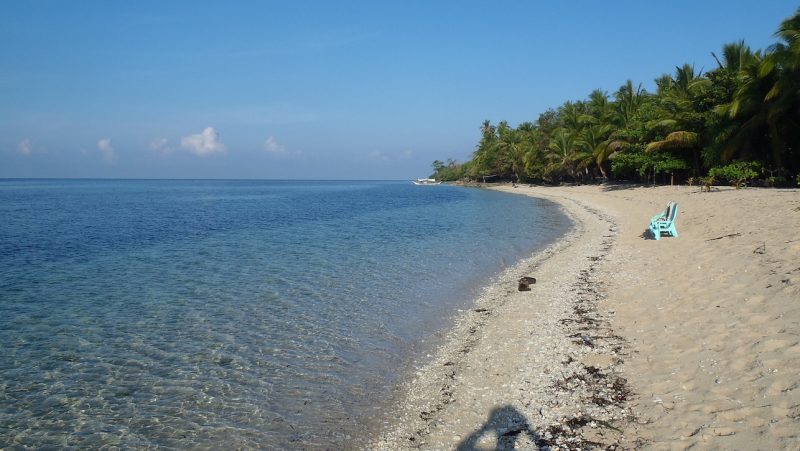 Diving in Apo Reef
It took 2 hours from Pandan Island to Apo Reef.
This is the diving movie I took in Apo Reef.
These are White Tip Reef Sharks, about 1.5m long.
They are usually harmless, but I heard they could attack people.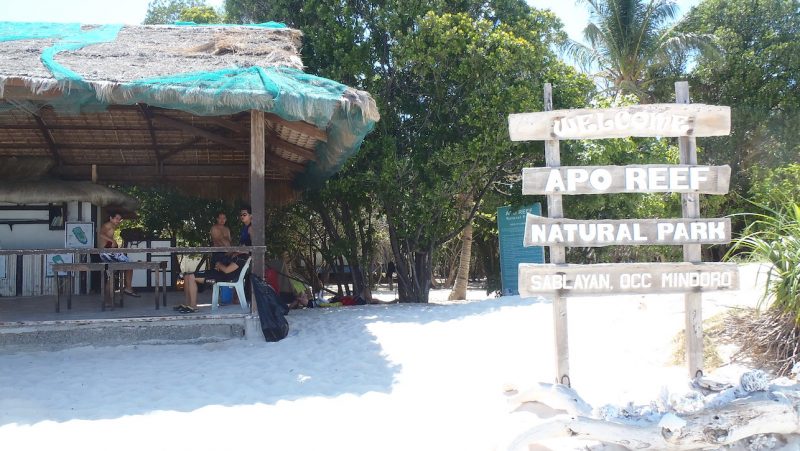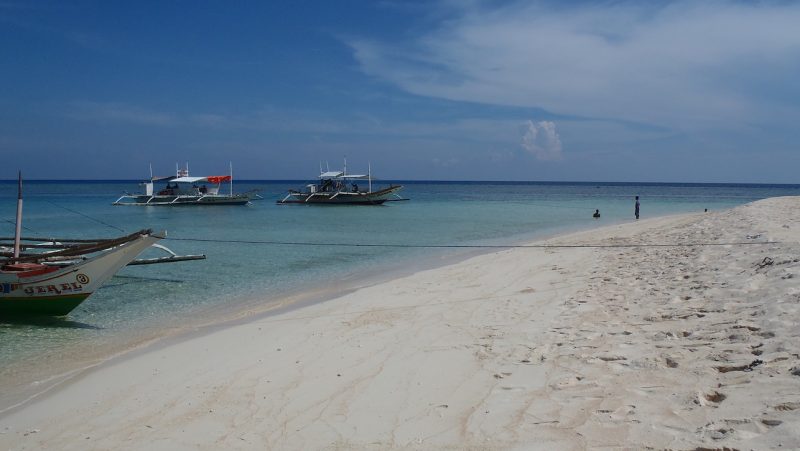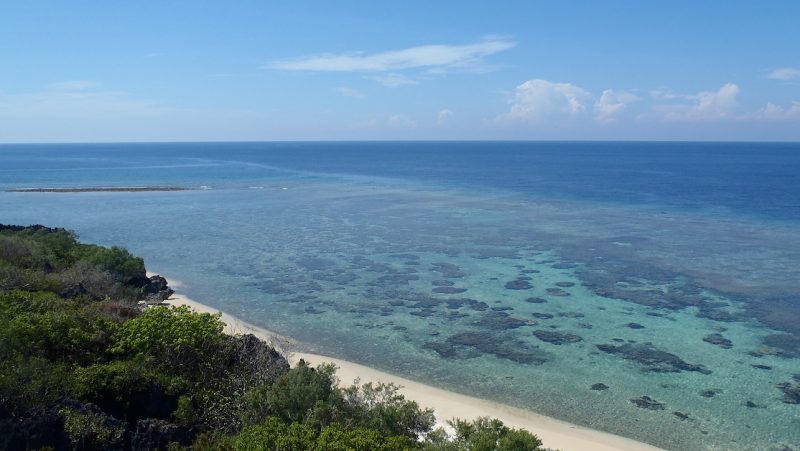 Summary
The diving in Apo Reef was valuable, even if it took for 10 hours by bus and 2 hours by boat to get there.
I enjoyed the long bus trip as part of an adventure to an unexplored region .
Why don't you try the trip to Pandan Island?